Skip to Main Content
It looks like you're using Internet Explorer 11 or older. This website works best with modern browsers such as the latest versions of Chrome, Firefox, Safari, and Edge. If you continue with this browser, you may see unexpected results.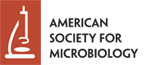 Records of the Society
RECORDS OF THE SOCIETY
The full inventory of the ASM Archives offers description at the folder level. The outline below provides an idea of the organization, size and date ranges for the various sections of the archives. For greater detail, contact the ASM Archivist.
For a folder level description on a specific area, click on the heading to access a listing of documents.