Skip to Main Content
It looks like you're using Internet Explorer 11 or older. This website works best with modern browsers such as the latest versions of Chrome, Firefox, Safari, and Edge. If you continue with this browser, you may see unexpected results.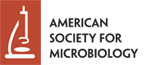 CHRONICLES OF THE SOCIETY OF AMERICAN BACTERIOLOGISTS 1899-1950
The American Society for Microbiology was founded in 1899 as the Society of American Bacteriologists (SAB). In 1934, the Society created the position of Archivist, to which Barnett Cohen of the Johns Hopkins School of Medicine was appointed.

SAB's fiftieth meeting, the Golden Jubilee Meeting, was held in Baltimore in May of 1950. Cohen researched the archival records he had acquired and prepared Chronicles of the Society of American Bacteriologists 1899-1950, a brief history of the Society, including a photograph of each of the Society's presidents. Copies of the volume were provided to each of the attendees at the meeting, courtesy of SAB's publisher, Williams and Wilkins, and its printer, Waverly Press.
(Use your cursor to turn the pages. Or you can use the arrows at the bottom to flip through the book.)
As there was no Table of Contents included, a basic one is offered here:
| | |
| --- | --- |
| Founding | p. 1 |
| Program, First Meeting | 5 |
| Program, Second Meeting | 9 |
| The Charter Members | 13 |
| The Scope of the Society | 15 |
| The Membership | 18 |
| The Local Branches | 22 |
| The General (Annual) Meetings | 23 |
| Publications | 26 |
| Services and Accomplishments | 29 |
| Presidents | 31 |
To celebrate its Centennial, ASM published a special issue of ASM News in May 1999.

For questions or additional information, contact the ASM Archivist, Colleen Puterbaugh, at archives@asmusa.org.